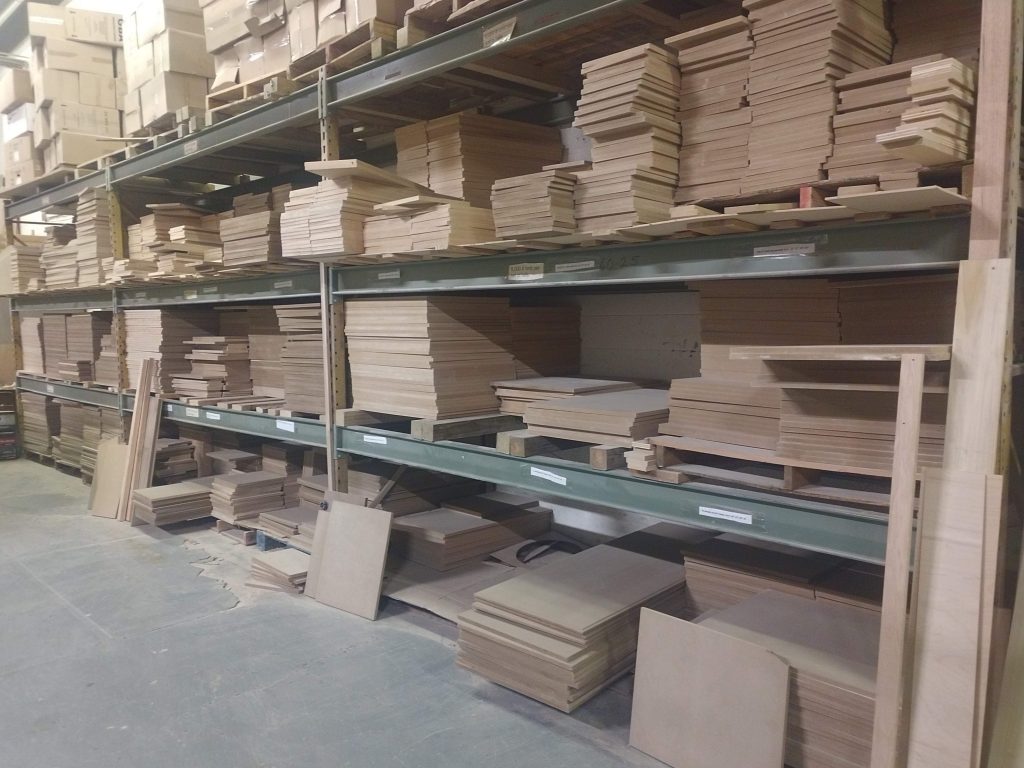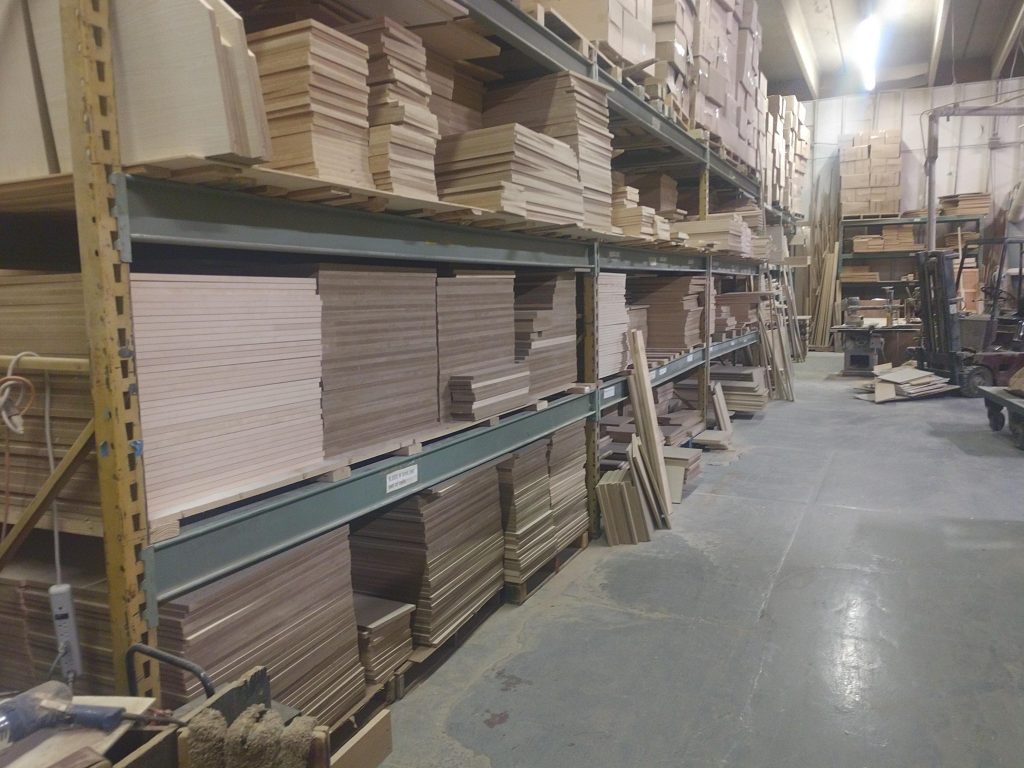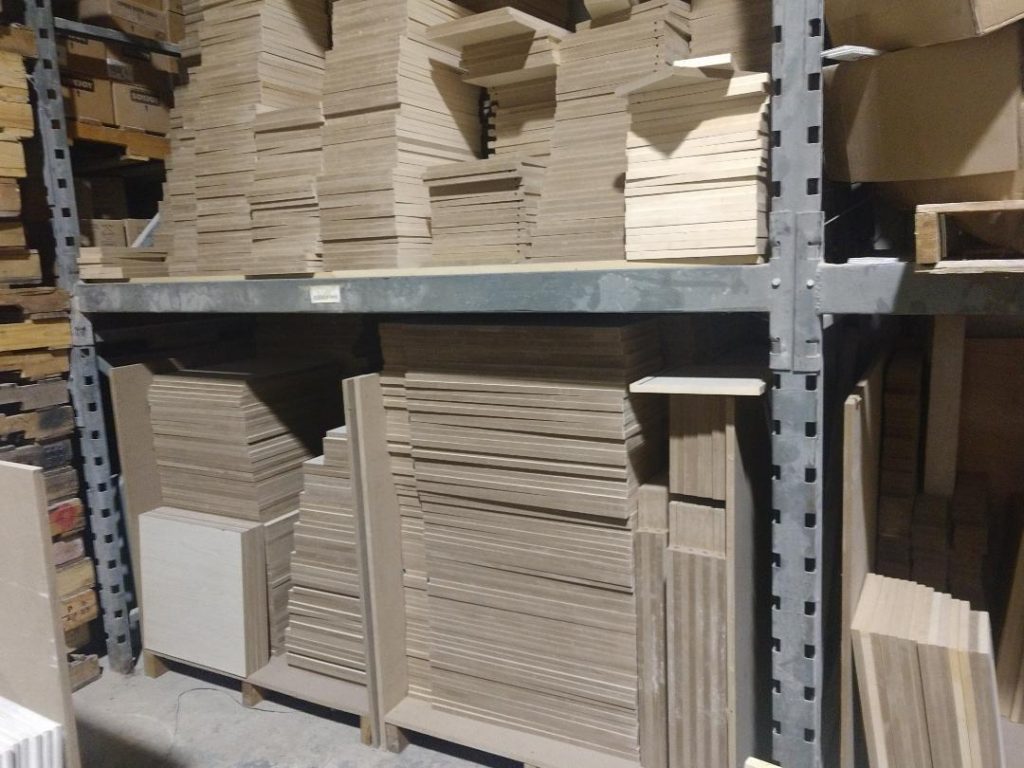 I already started building your kitchen cabinets you know….
How things are done series
The Carpenter Shop stocks common cabinet components for building cabinets in both raw MDF and melamine MDF.
We also have melamine MDF stock sizes of upper and lower cabinet that are ready for assembly, over 750 linear feet of cabinets with either stock slab doors and drawer fronts or we can make raised panel or five part doors in just a few days.
Who carries inventory in these Just in Time manufacturing days? The businesses that understand that customers have a choice and go elsewhere if you keep them waiting too long. For that reason, and to keep our costs as low as possible our overseas shop makes common kitchen and bathroom cabinet parts for us by the container load and once or twice a year we get in a container load to re stock our inventory.
Common Components Stocked

Parts like cabinet ends are nearly all the same

Working on parts when the shop is slow helps…

Construction time cut by about a week

Using cheaper labor allows lower prices

We won't keep you waiting for that new kitchen nor will we have your old kitchen torn up for months.
Call us at 405-942-2644 or email rough drawings of the walls showing locations of the things like doors and windows, pictures are nice as long as you tell us what you like about each picture.
Looking forward to finally finishing your kitchen.
Al Gerhart al@thecarpentershop.net
450-942-2644