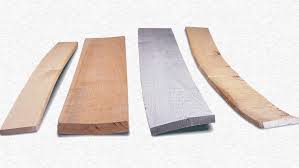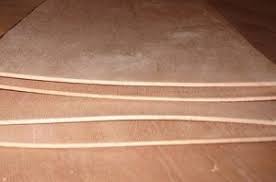 "But I want all wood cabinets…"
How things are done series
You get this on occasion, new customers asking for all wood cabinets. That is actually a legal trade term that the government cooked up and it includes particle board which is indeed wood and glue. MDF is far better, stiffer, flatter, more consistent in thickness due to the compressed nature of the material. MDF is much heavier but that is only a problem for the cabinet maker.

The reality is few cabinets are made of all wood as you and I would classify it. Wood is unstable in large widths, it likes to cup and warp and twist. The design of a raised panel door isn't because it is pretty, that outer perimeter of rails and stiles helps keep the center panel reasonably flat while the extra space between the panel edges and the inside of the groove (called cope and stick) allows the panel to shrink and well without creating gaps or breaking the glue joints in the stiles and rails.
Wood is unstable
It warps, twists, and cups easily

Wood shrinks and swells all the time

Build the components with the correct materials

Plan on expansion, build it into the design
Things like trim, toe kicks, rails and stiles, even drawer fronts up to around 12″ are fine in solid wood. Over that, expect some issues and be ready to live with them. And even in small sizes, the width will change along with the humidity in the room so there are tolerances for solid wood parts to allow for shrinkage and swelling.
Things like carcass panels, sides, tops,, bottoms or decks, and shelves need to be an engineered panel product. Parts that need to be solid wood are rails or stretches, parts that have screws and nails going into the ends where an engineered part would split, the wood will accept the nail or screw and hold long and strong.
In the end it is about using the best materials in the best spots. And NO particle board, ever, MDF, Classic Core blended MDF/Plywood panels, or plywood (where it can be used safely) make good carcasses.