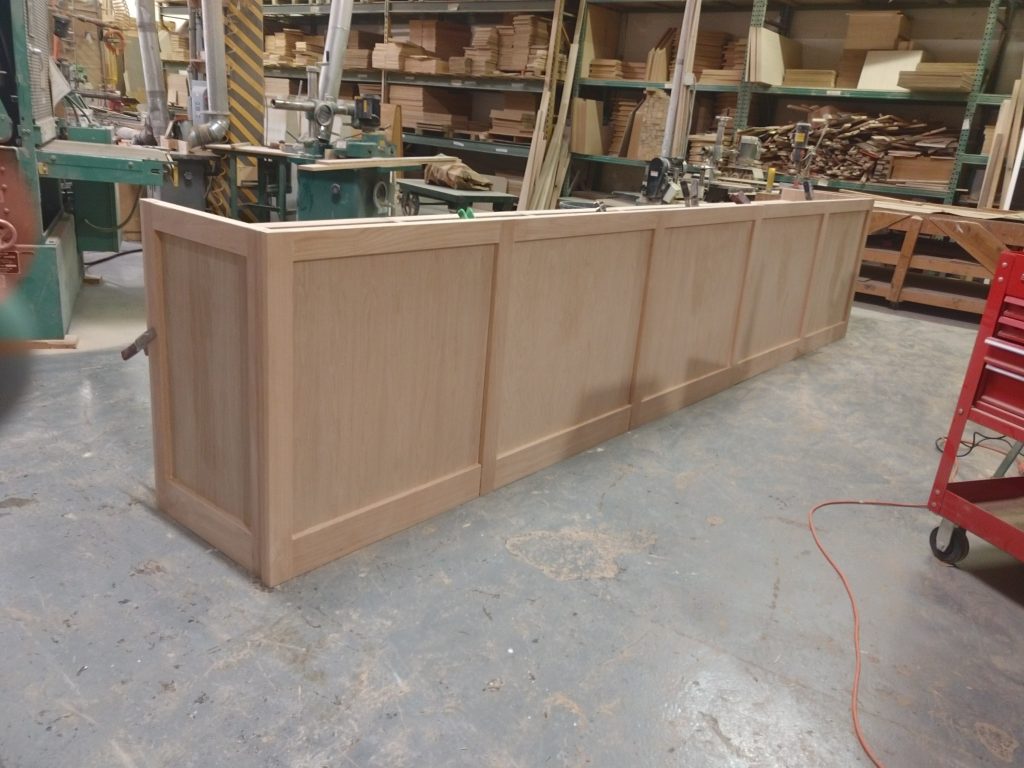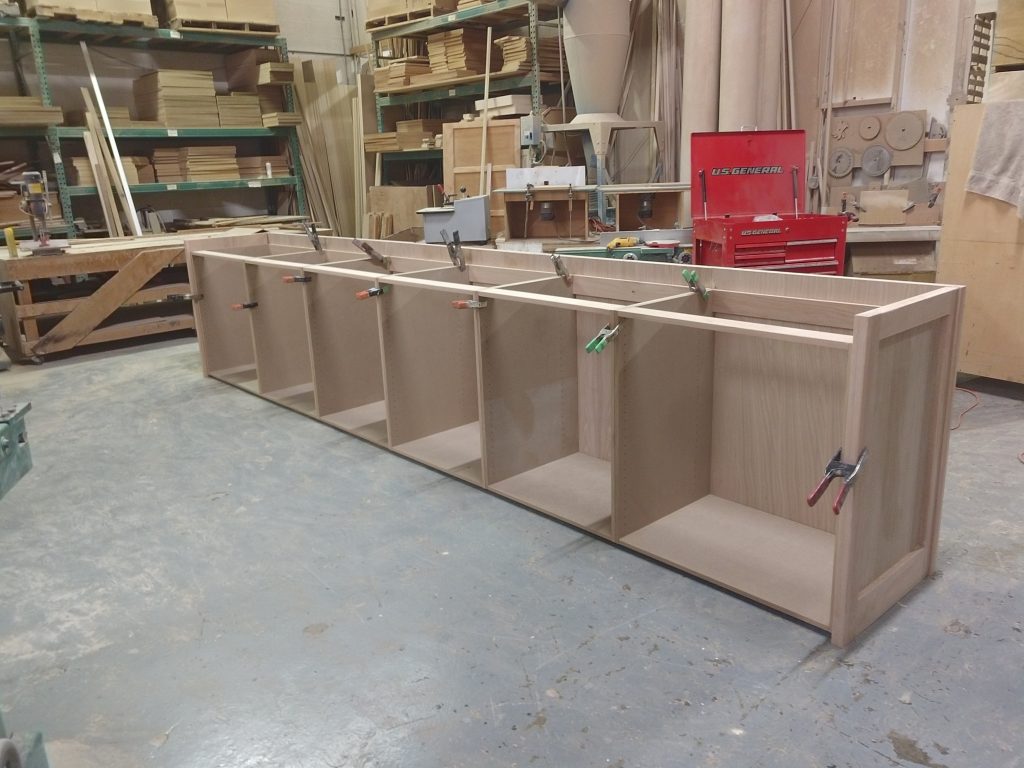 Commercial Work, Yes We Do!

We do a lot of Commercial work, some hass been done for fast food joints like Burger King, interior wall cladding , chair rails, and window sills, store fixtures, and sales counters. This week a store counter for a drywall supply company is being made. Unfinished store fixtures will run you $200.00 a foot and up. The basic no door, few drawers sales counter that is open in back with shelves will run around $100.00 per foot for the basic cabinets and if you put finished ends and front you are looking at starting around $15.00 per square foot for a red oak plywood end panel cased out with red oak board trim. A five part paneled back will run around the same.
Most of the time the cabinets are made in sections, disassembled for finishing, reassembled for inspection prior to delivery, and disassembled again for transport and installation.


Commercial Work

Generally good quality but lower than retail standards.

Durability is important, lots of abuse from employees

Contractors generally won't like working with us as we require deposits, harder for the contractors to cheat the subcontractors that way

The finish needs to be tough as nails and any countertop needs to be something like solid surface so you can re-polish the top every year or two

Modular construction works well in case you remodel the store or change buildings, you have a fixture that can be transported on down the road. Usually the panels can be replaced too if you wanted to spruce up the store five or ten years later without losing the basic cabinets.
Finishing generally costs 25% of the price of the unfinished cabinets for stain grade work, 35% for paint grade work although paint grade cabinets are a little cheaper due to the paint grade materials used so it pretty much washes out on cost between paint and stain grade.