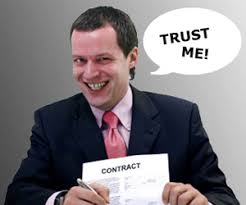 Will You Come to My House for a Free Estimate?

How things are done series
Free? Nothing is free except trouble and it has costs that you just haven't seen yet. All services including shipping is either built into the product or added to the final selling price.

If a cabinetmaker comes out to visit your job site or home he either includes his labor and overhead costs into your job price or he hires a salesman or kitchen designer and pays their labor, insurance, payroll taxes, and business overhead into the price of the cabinets.

The shops or stores that offer "free" estimates are adding plenty for sales acquisitions and the time and expense of visiting job sites to acquire the job. Many times the salesman or kitchen designer is on commission, usually 20% mark up of anything they sell to the customer. A designer might add some value, especially for a customer that believes they have poor taste or judgement. But you know, most people like what they like and most tradesmen are going to look out for you and talk you out of flying pig ceramic tile backsplash or other choices that will either date your home or lower the resale value. Higher end homes are usually an exception as they are marketed to very picky homeowners. For the average person, a designer isn't needed and the profit motive is removed from recommendations for products. After all, salesmen will want to sell you a $500 faucet and make $100 commission than a $100 faucet that nets them $20.00, just human nature.

Costs involved in bidding or selling a job

Time and overhead burned up walking customers through options

Travel costs and time and overhead visiting job sites

Time and overhead spent producing drawings and changes to the specifications and drawings

Research time on items such as appliance specs


And the actual bidding of the job once the specs are nailed down and any changes afterward.
There is no escaping these costs and yes, they will be passed along. So the better prepared the customer is the final cost of the cabinet job.

The commissioned salesmen will travel out to your home at the drop of a hat and might make twenty bids before they land a sale. Why? Because they spend so much money on selling a job and have to recover all the costs of bidding, traveling, and selling the nineteen jobs they failed to land. We believe this is not fair.

So we ask customers to bring in their crude drawings and measurements, tour the showroom while we talk about options and costs. The more sure the customer is about what they actually want the lower their final cost will be. Once we have an estimate based upon the specifications (specs) we can quote a price and visit the job site to confirm all measurements so that any mistake past that point is our mistake and our cost to make right. In the end the customer saves money and gets better cabinets.