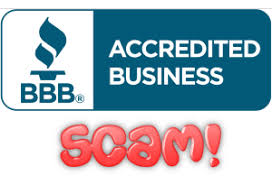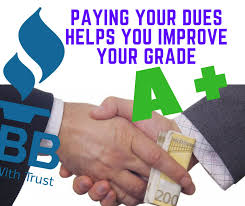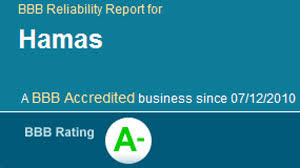 Is the Carpenter Shop a Better Business Bureau Member?
How things are done series
Absolutely not! The BBB like many review companies has degenerated into an extortion racket aimed at businesses at best and a way to lull consumers into ignorance and compliance. The best story done on the BBB was ten years ago in 2010 by the ABC 20/20 investigative news show. The story had small businesses wear hidden camera and visit the BBB office where they were told they could trade their C rating for an A rating by paying $425.00. The businesses had a C rating due to old, resolved customer complaints. A local business group gathered the $425.00 from a few members and listed a new non existent business called "Hamas" and received a A rating the next day. Yes, a terror organization received an A rating from the BBB.

But if you do file a complaint against a business with the BBB what happens? Well here is a good link to one good description. What happens is that the local BBB sends a generic letter with the customer's complaint asking for a repy and offering the chance to join the BBB for the regular fee. All a business has to do is send back a generic letter in reply, without even addressing the issue and the complaint is marked responded to and resolved. At least that is how it worked 15 years ago. These days that still works for BBB member companies but not for non BBB companies. Instead you will be deluged with BBB letters and emails and phone calls offering to sell membership to resolve the complaint.
The BBB is a pay to play review company

"accredited" BBB members pay $425.00 up to thousands of dollars to join

Customer complaints by "accredited" members can be "resolved" and removed with a generic "Din do nuffin" letter

Non BBB member businesses get bombarded with phone calls and emails trying to sell "accreditation".

Companies will be held hostage till they pay for "accreditation" upon after paying the complaints are removed from the company's BBB profile

Most business groups give poor ratings to the BBB due to their pay to play practices. The Carpenter Shop has one complaint on the BBB, from a customer that purchased almost $500.00 in chicken feeders, then the husband of the customer called complaining about the length of the lids (standard length, all are the same) and the fact that he had to assemble them. Of course he wanted a complete refund including shipping and when that was confused he filed a "not as described" complaint with PayPal and when that didn't work he had his credit card company reverse the payment claiming he didn't order the feeders. And kept the feeders of course. Then filed the BBB complaint saying he had been cheated.
The BBB rakes in hundreds of millions of dollars per year running this protection scheme. The money comes
How things are done series
mostly from their "members" who pay between $425.00 and $10,000 per year for the coveted BBB "approval". They can also purchase plaques to hang on the wall in their businesses and door stickers and preferential placement for ads placed on the BBB website. To bring in new businesses the BBB hires commission salespeople, paying up to one third the "accreditation fee" to the salesmen. Marketing companies run call centers packed with aggressive salespeople, using filed customer complaints to extort the businesses into paying for membership in the BBB. Many of the BBB companies are using marketing agencies that have F ratings on the BBB's own website!
The BBB itself is an umbrella organization that sells independent bureaus across the U.S.. It collects a few thousand dollars a year from small BBB offices up to $200,000 a year from the larger city BBB offices.
Many of the rating services like the BBB and Yelp have sordid reputations for pay to play schemes so businesses have begun simply ignoring the ratings. Both companies remain in business simply by providing safe harbor and polished reputations to businesses willing to pay handsomely for those reputations.
Luckily Google and Facebook appear to have refrained from becoming so blatant and while Angieslist.com appears to still provide reasonably accurate reviews from customers they did start burying company reviews behind paid advertisers even if the paid advertisers have lower ratings on Angieslist.com. Generally you can still look up a company on Angieslist.com but non ad buying companies do not show up on their list of recommended businesses.
The Carpenter Shop has an A rating on Angieslist.com and a 4.7 star rating on Google (five stars is the maximum rating on Google.). We have a single five star review on Yelp but it is hidden and accessible only if you click on a greyed out link. It seems one customer placed the review twice and despite her sixteen total reviews Yelp won't show the review because we refuse to "advertise" with them.
So with the review companies it is a mixed bag but the BBB is only for crooked companies willing to pay to play.