What are you giving up with Okies compared to custom cabinets ?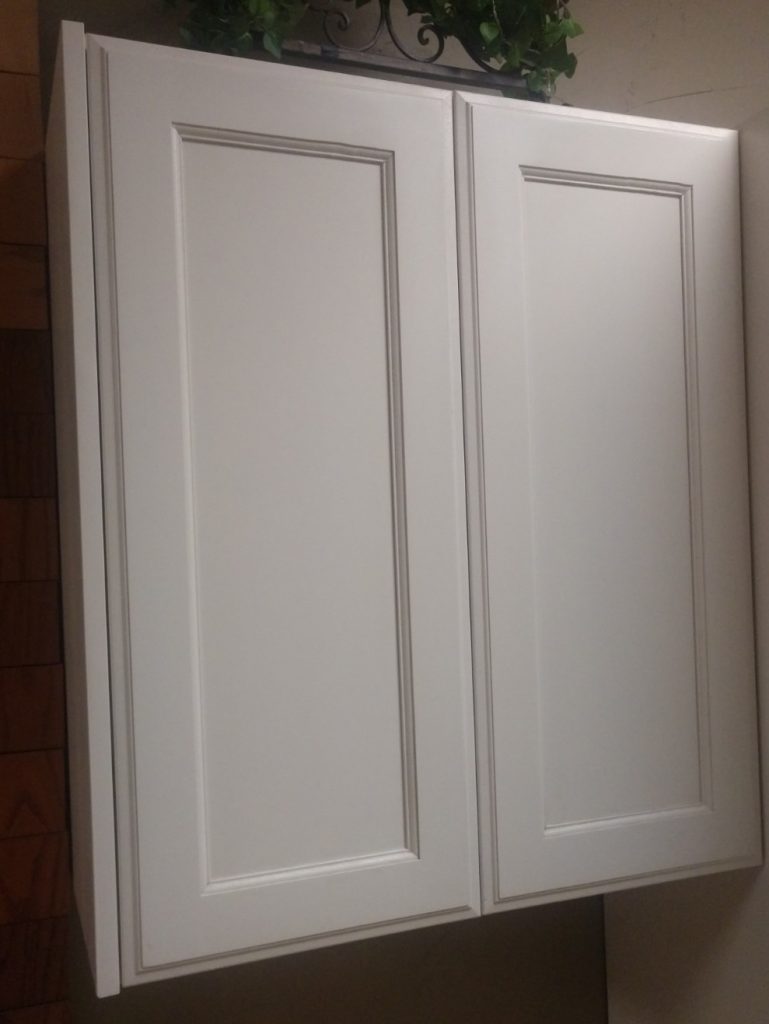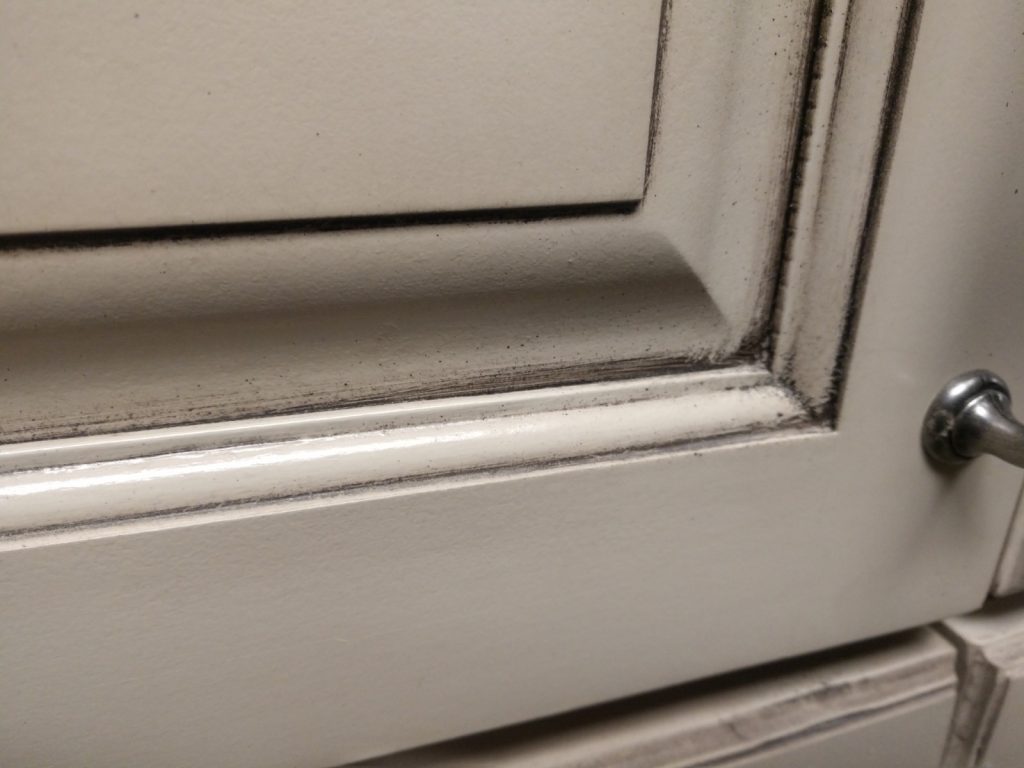 MDF does have limitations

The carcass on an Okie cabinet is as good as the carcasses on our custom made cabinets. Same 3/4″ mdf carcass material, same 3/16″ thick back, same hardwood rails, nearly the same hardware holds the doors and drawers in place. Same legs, same hanging rail system, same shelf pins, same construction methods, same fasteners are used in the Okies as are used in the custom cabinet jobs.
Hardwood door rails and drawer fronts are the biggest difference between the Okies and our custom cabinets

The one largest difference on cost is using MDF for the door stiles, rails, and drawer fronts. Not only is hardwood much more expensive, it is unavailable at a reasonable cost at our overseas shop, it takes a lot more work to cut, machine, and sand the finished doors, and with the natural defects there is about a 35% waste factor using hardwood.
The MDF stiles and rails and drawer fronts will have a bit more "fuzz" to the finished product in the areas that were machined with a detail. That can be mitigated by doing your own finishing and doing extra sanding and extra coats of paint. The MDF holds paint really well, even in our most expensive styles we will use an MDF panel for the painted raised panels simply because it is superior over a solid wood raised panel for painting.
Durability does suffer, even with European hinges that are designed to work with particle board an MDF door isn't going to last 40 or 50 years like a hardwood door, but who keeps a kitchen that long without doing a makeover anyway? The MDF is more prone to denting or crushing if you dropped a door but again the hardwood door is going to have enough crushing from a drop to require some bondo and repainting too. Once installed there is little to damage the door other than forgetting the doors only open 110 degrees and some ape ripping the hinges out. Once again bondo and paint will fix it like new. We expect to see MDF doors last 15 to 20 years if used with normal care. Then you replace the doors, drawer fronts, and end panels for a brand new looking kitchen for a fraction of the cost of tear out and replacing the cabinets.
You are giving up on custom widths, heights, and depths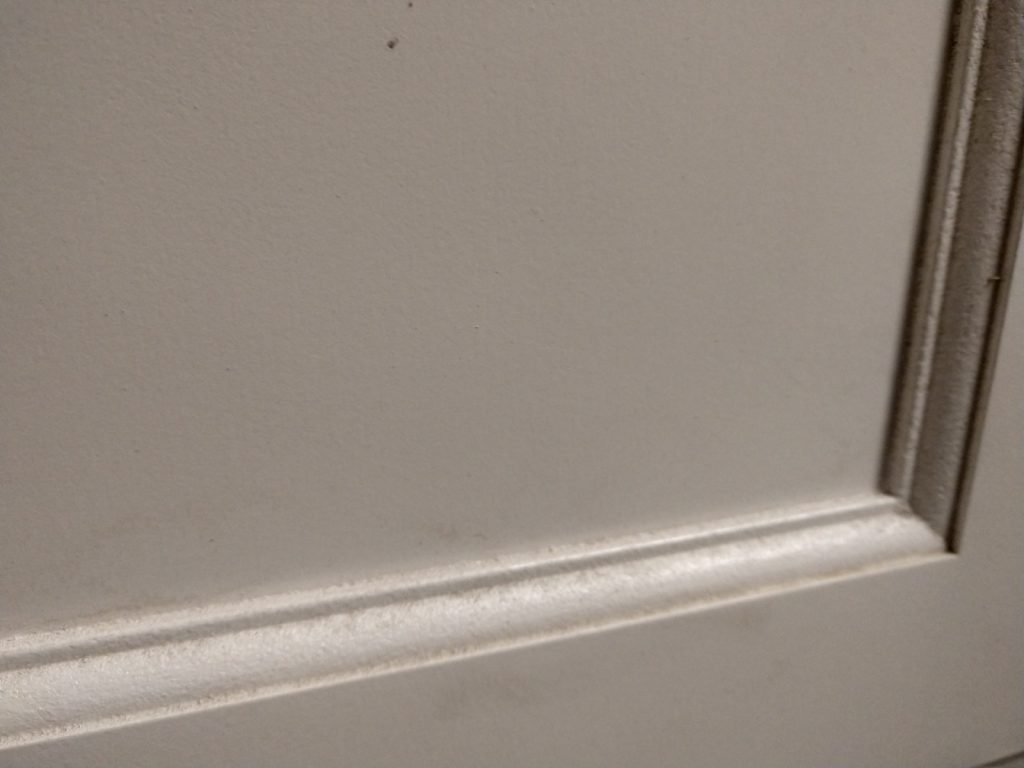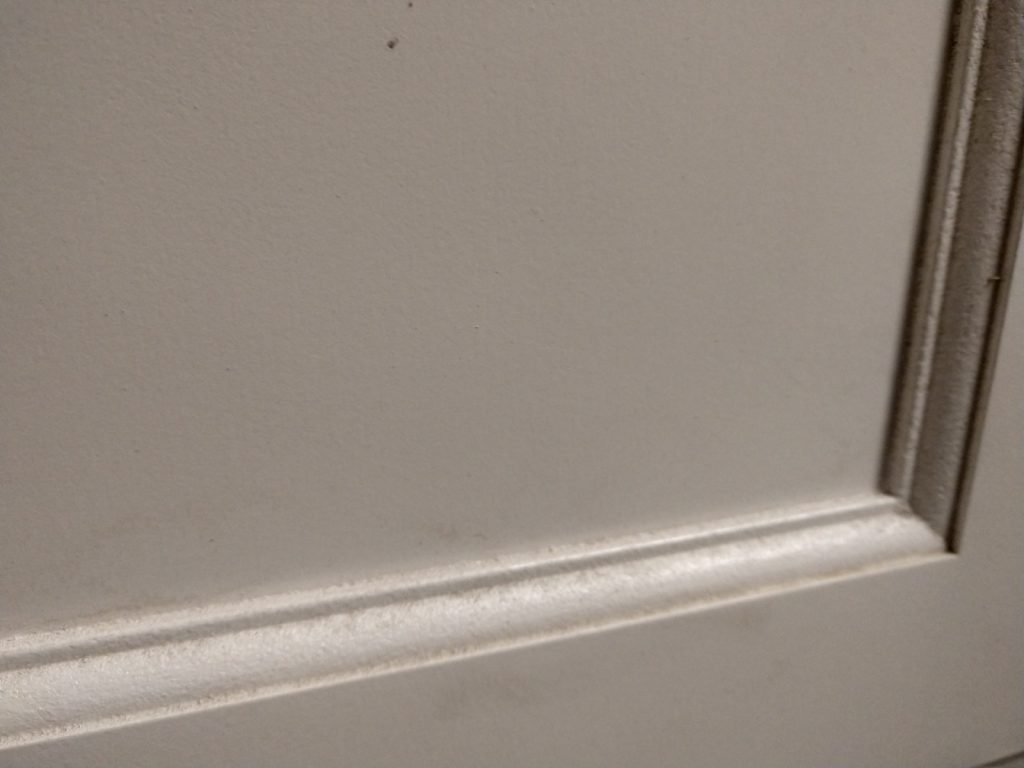 Standard sizes only in Okies

The Okies come in 24″ and 12″ depths, with 34.5″ lowers and 31.75″ uppers. There are some odd ones like a cabinet that goes over an oven or broom closet, or an oven drawer base designed to make a single or double oven work out. Widths start at 6″, then jump to 10″, then to 12″, and on up to 36″ wide. There are specialty cabinets like go over cooktops or fridges and a few common sized vanity cabinets.
Drawer bank widths are limited

Drawer bank cabinets are limited to three drawer and four drawer stacks, with standard widths like 16″ and 24″.
The Okies will work in the average home for the most part for a basic kitchen. We do not customize the sizes as all the parts are pre cut to width and length, ready to assemble. That saves about three days of shop time versus building custom kitchen cabinets out of our raw MDF components we stock.
The door styles are limited as well, we have slab fronts, five part fronts, and a shaker front where the door is turned around and the inside perimeter profile (cope and stick) is facing inside the cabinet. The standard shaper edge is used at all times, no exceptions. Making true shaker doors is time consuming and expensive in labor and overhead as they are either perfect or they look bad. Plus the simple act of lining up the edges of the doors and drawer fronts is a major time eater on the job site. The shaper edge prevents this from being an issue with reasonable installation time.
You can still use the neat organizational items like trash can pullouts, lazy susans, and pot storage racks. The average visitor will not know that you paid $3000 or $5000 for your kitchen instead of $10,000 to $20,000 for a fully custom cabinet job.
The warranty is the standard one year warranty instead of our lifetime warranty on our custom cabinet jobs. Yet it is rare that something fails, more common that someone abuses the cabinets or has an accident, something outside any warranty coverage. But we will still be here to help fix any damage and keep your cabinets looking like new.