How About Drawers?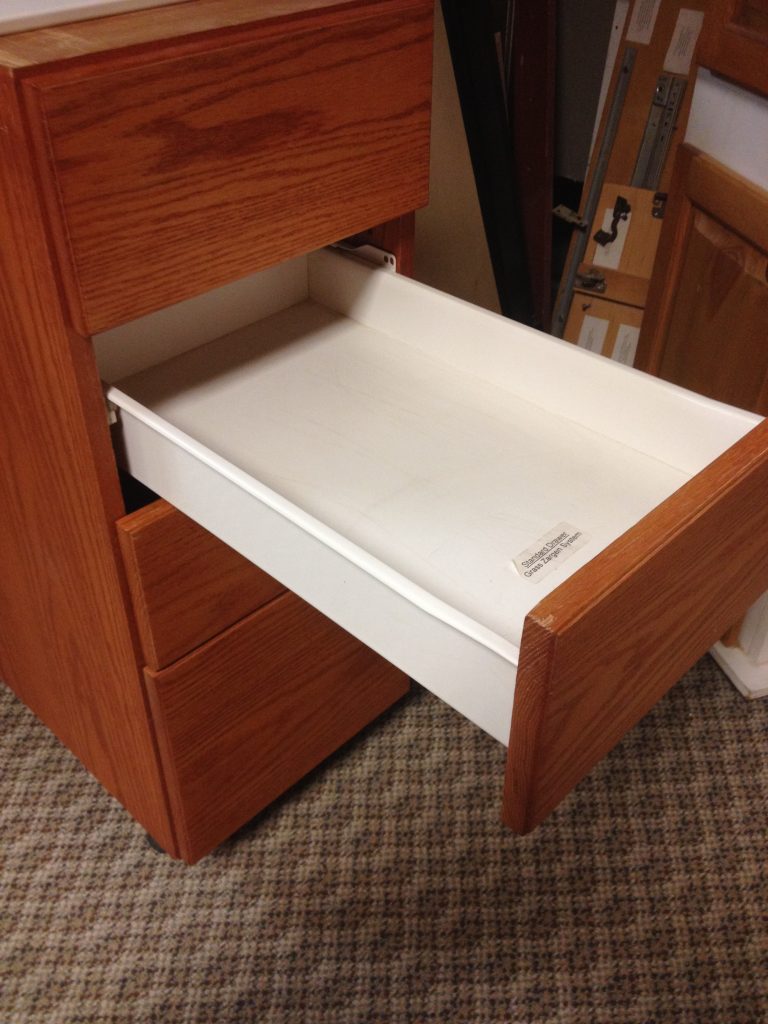 Drawer boxes need good slides, not dovetail joints

What About Drawers?
Dovetailed drawers are pushed as the ultimate drawer for a kitchen when the reality is that they are as useful and needed as screen doors on a submarine.
There was a time a hundred years ago that a dovetail drawer made sense as there were no proper drawer slides, merely waxed wood rails that would swell up just like the drawer box in damp weather and you could pull the drawer front off a drawer in time
Good Slides Make Good Drawers

These days we have epoxy coated or powder coated slides with ball bearing mechanisms or nylon rollers coupled with sufficient clearance that a drawer simply isn't going to stick. Or metal side drawer systems that stay flat and square with zero warpage and zero problems for the life of the home.
Many of the dovetail drawers being sold on the less expensive pre made cabinets are dovetail indeed, on a veneered MDF or particle board panel. Something that no decent cabinetmaker would consider using as a drawer side. MDF coupled with a metal drawer side is a much different animal, with steel ledges under and behind the MDF panel. One tough drawer, impossible to rack out of square when pulling the drawer open.
I can make dovetail drawers but dovetail drawers are notorious for being difficult to size accurately in width, something that is not good for a modern drawer slide. In fact, the old factories kept a half dozen huge sanders that could sand the sides of the drawers to hand fit each drawer.
Dovetail drawers are a waste of time and money! What does work well is a hardwood box, either popular or soft maple, planned down to 5/8″, with a 1/4″ plywood bottom dadoed into all four sides, with glued and nailed joints. These need undermount slides which are a little more forgiving than the old KV side mount ball bearing slides that also tend to drop ball bearings over the years and require replacing in five to ten years with constant use. Or stick with the metal side drawer box system with the 3/4″ thick bottom that has steel wrapped around three sides of the drawer.