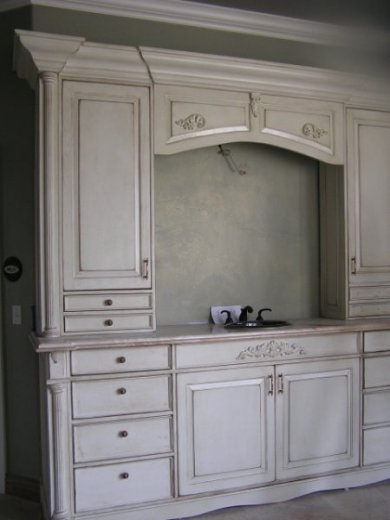 Assorted Cabinets
Yes, we do custom, to a point….

Cabinet shops are expensive to run. We have big space, big electricity needs, expensive machines to pay for or get a return on investment on, we aren't the place to bring a door that needs "cut down" or have a board trimmed.
What we do well is manufacture cabinets and countertops. All that expensive space gives us room to finish in one section while a countertop is being cut and sanded in another section while a set of cabinets or doors are being made in another section without worrying about room to work or dust.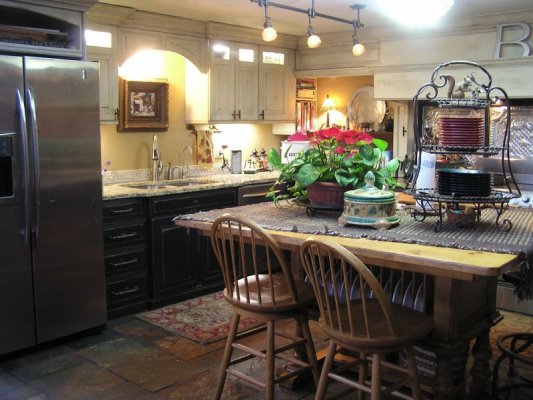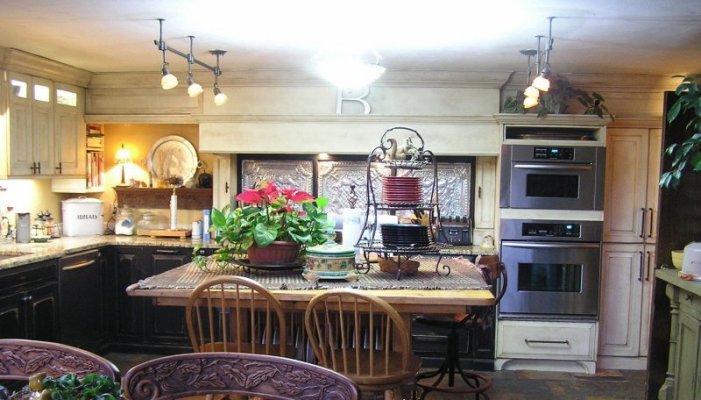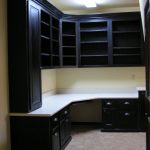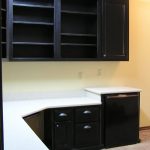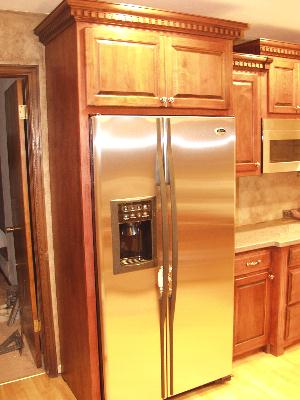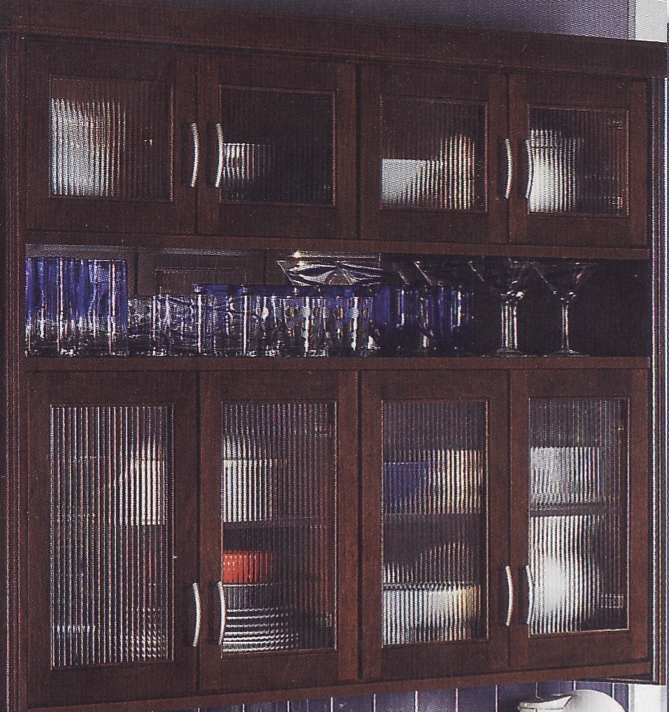 Vanities & Assorted Cabinets
Bring a picture, we can likely do almost anything

Curved work is more expensive of course

Custom made will be much, much, more than ready made so on small cabinets you need to have a reason to go custom such as size, configuration, or color because a factory can churn out thousands of something cheaper than a custom shop can make one

Good quality kitchens from the big box stores we can beat, but not furniture or Chinese imports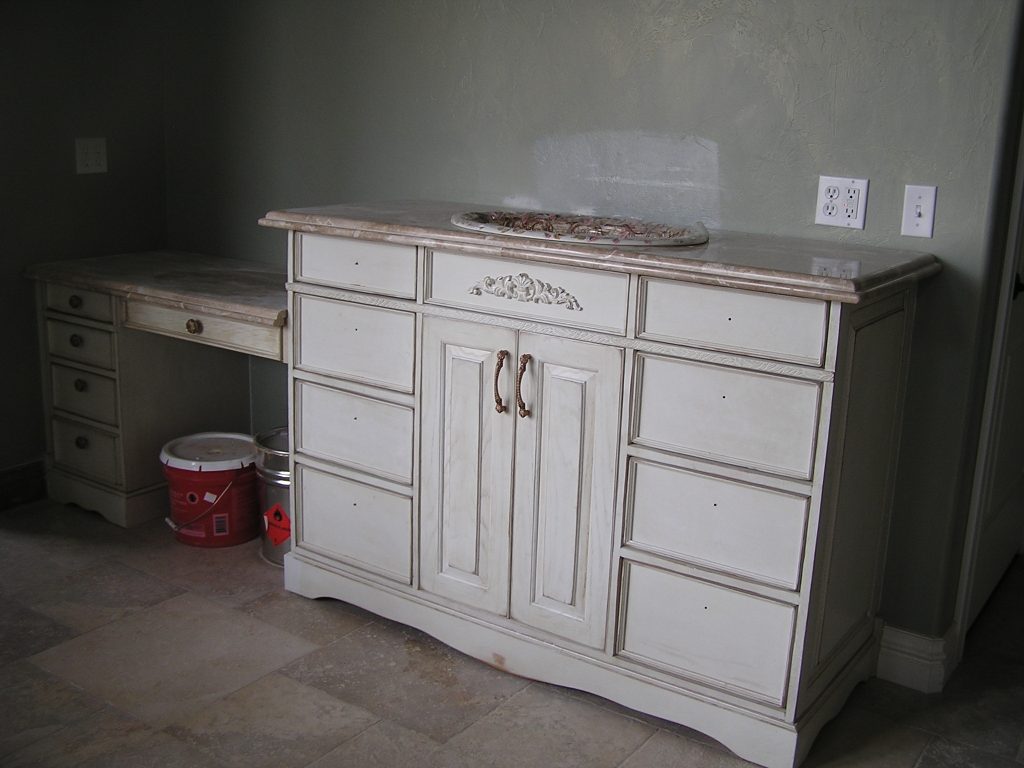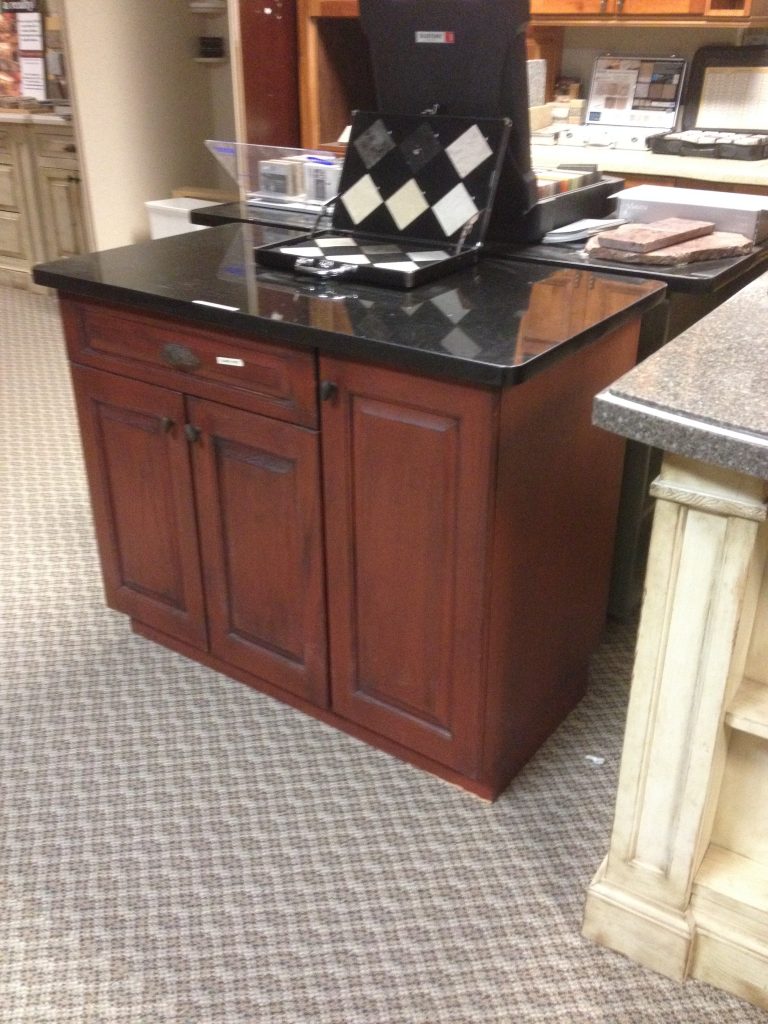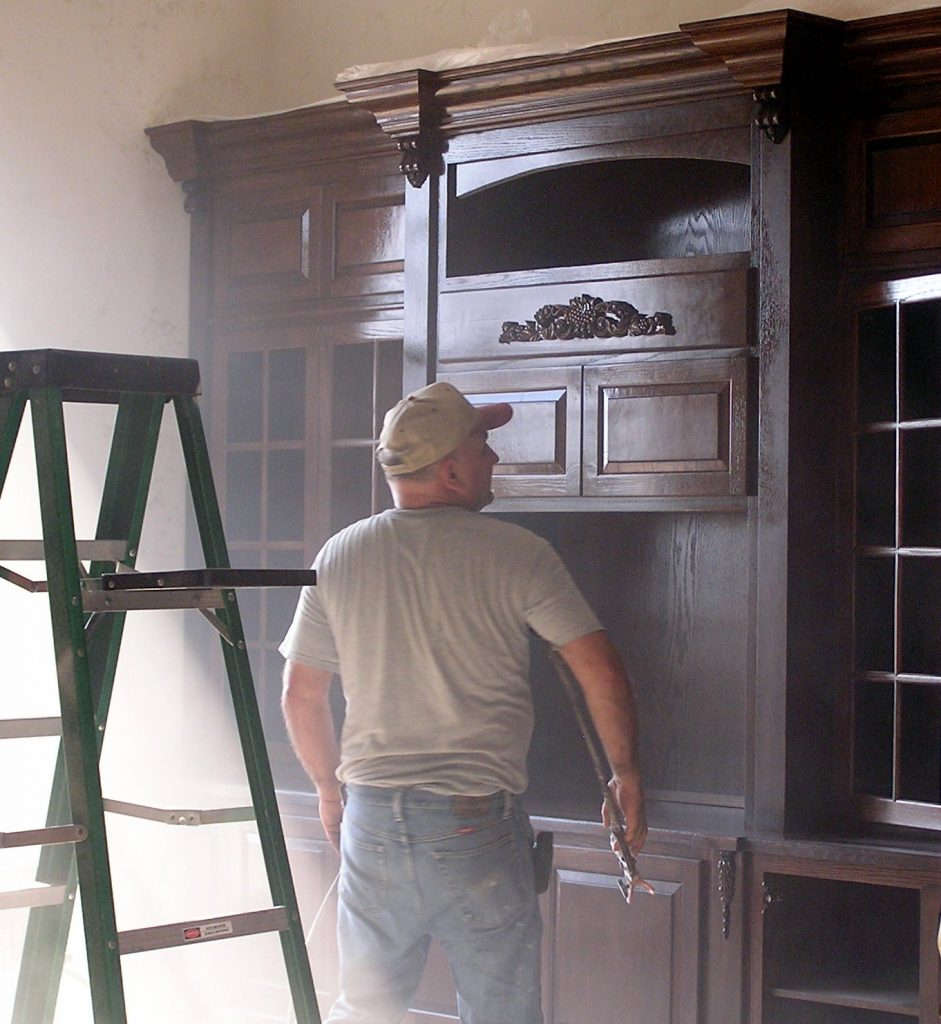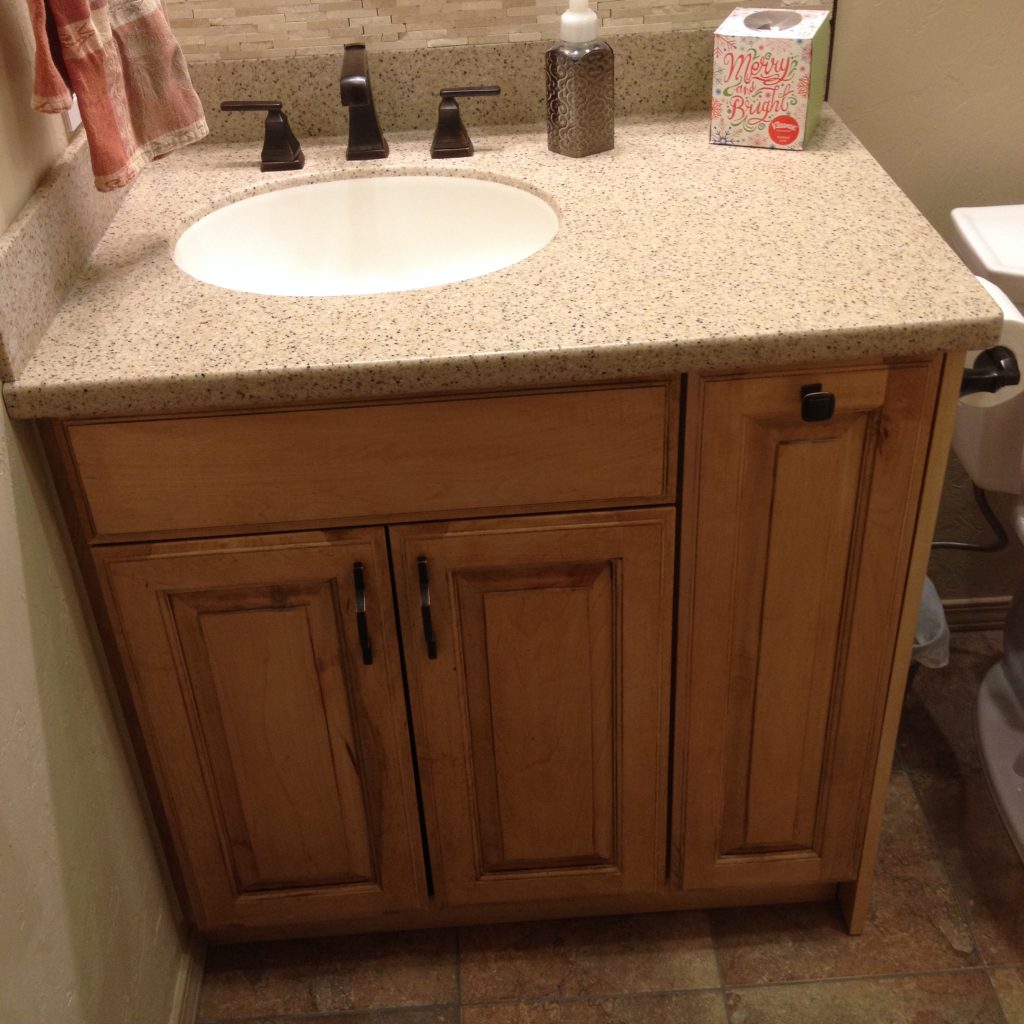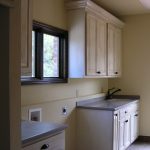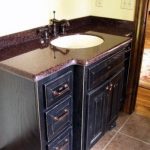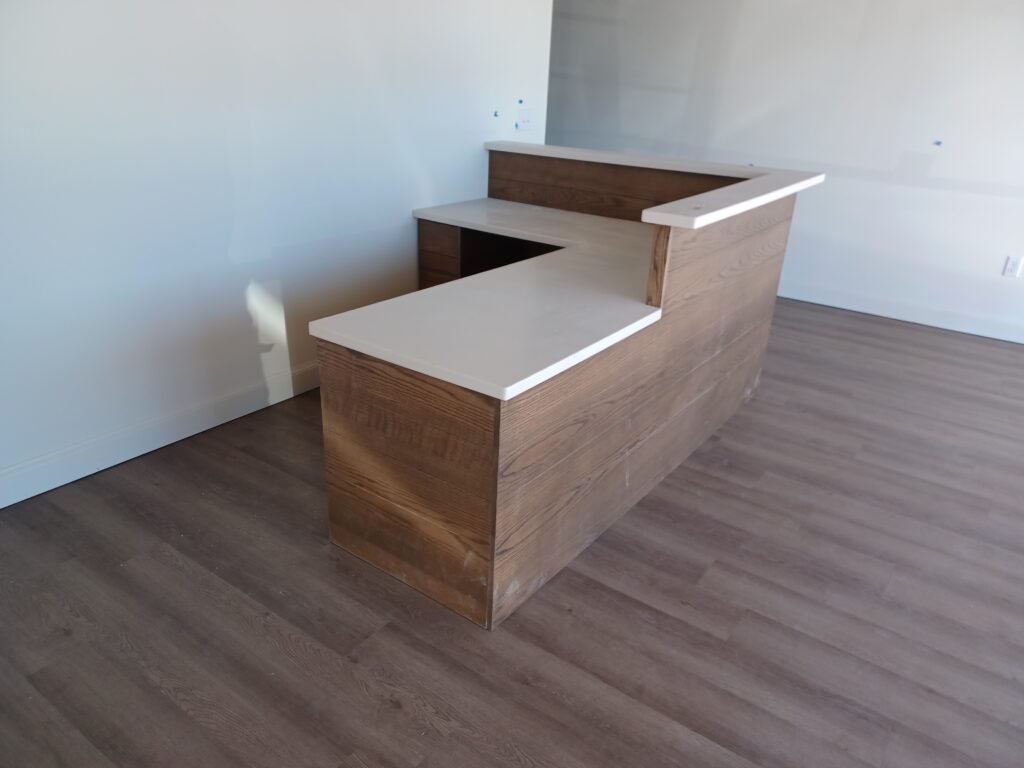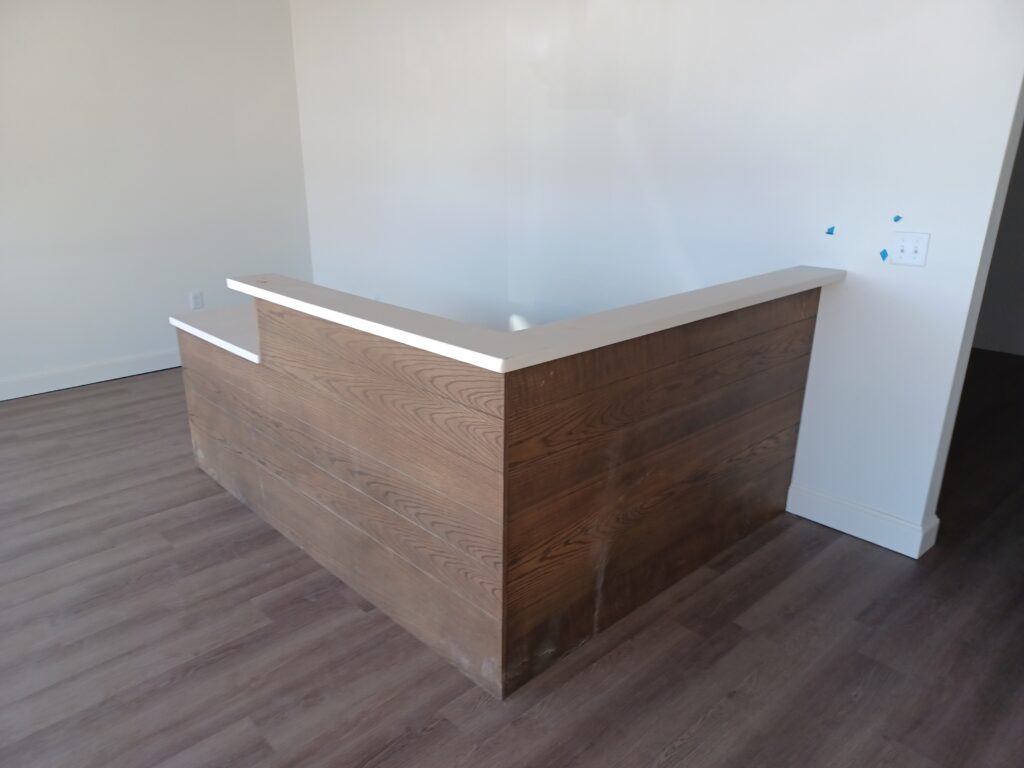 A Reception Desk for a Health Care Office
This was a reception desk for a new health care office with grooves mimicking a plank construction. On the backside there are multiple drawer banks and plenty of room to roll an office chair around.
The countertop was solid surface with metal square tubing reinforcing on the long stretches between base cabinets.
Projects like this are delivered in sections like a big puzzle and assembled on site so it goes through the entry doors and is economical to deliver and install. The cost of the project was $5,268.00 and it was a post covid project. it is quite dusty in the photo.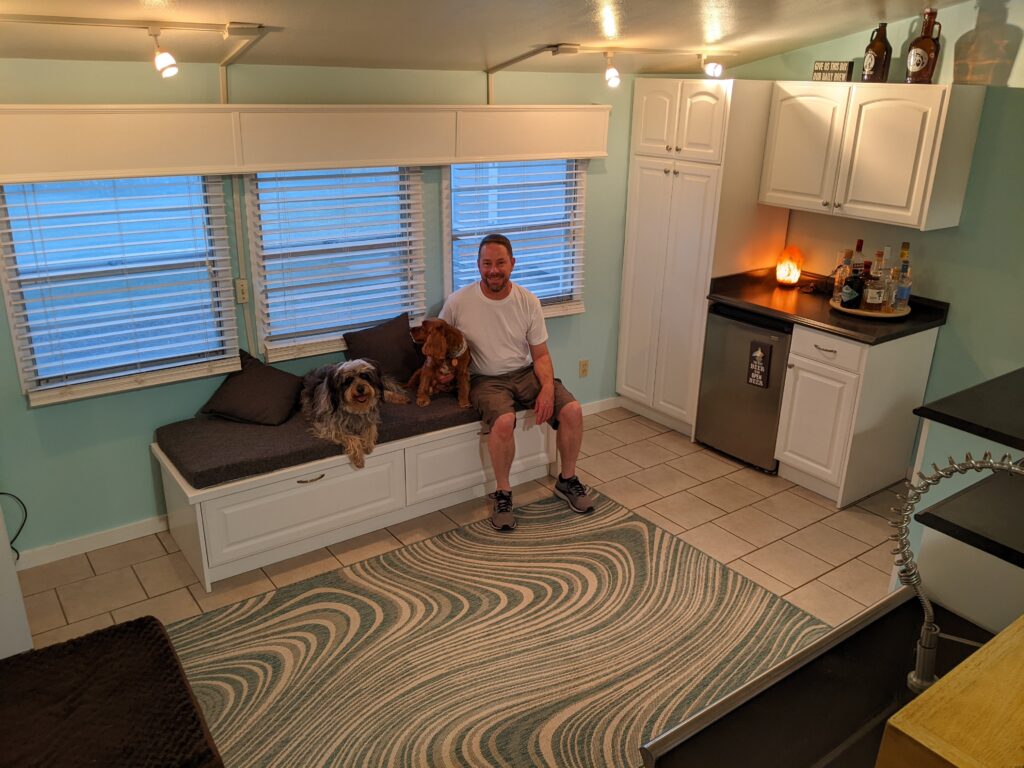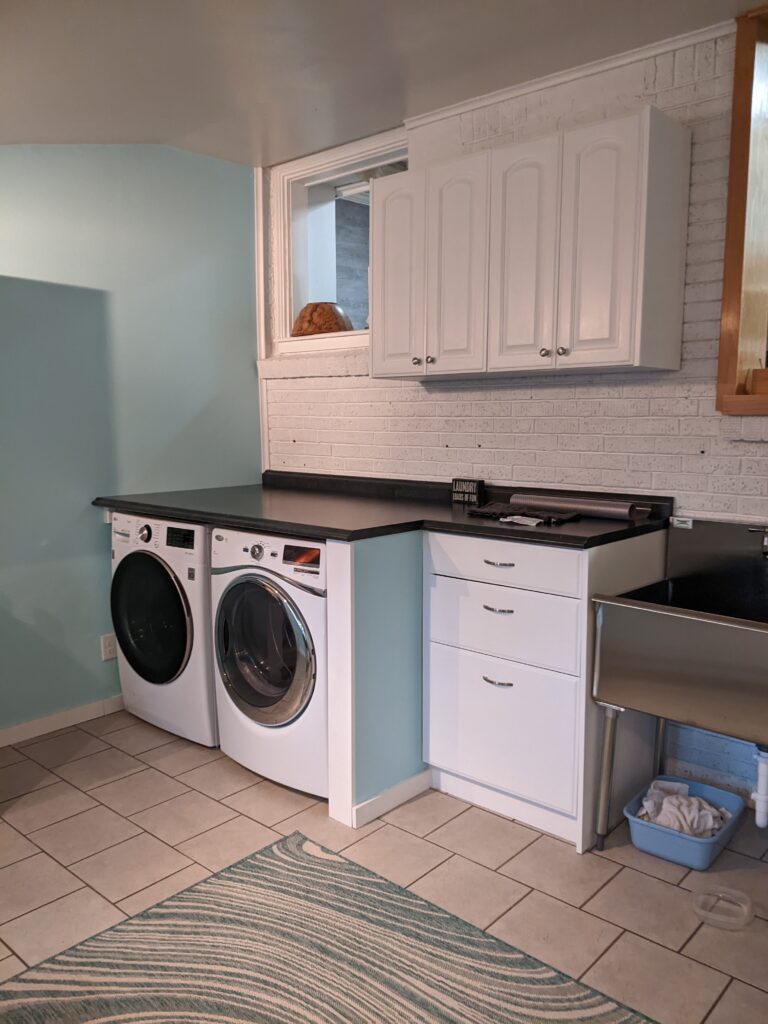 A Laundry Room/Den

This was a very intricate laundry room that also was used as a den and a home brewing operation.

The customers did most of the designing and interior decorating and it turned out to be their favorite room in the house.

The large pantry closet to the left was used for storing a vacuum cleaner and home brew equipment, there is a cooler for storing the finished product, a large bench seat that even their dogs love running below the window. . The cost of the project was $4,979.00 and it was a post covid project.
The laundry area completely covers the washer and dryer but the units can be pulled out when they need to service the equipment. You gotta love that huge industrial kitchen sink, big enough to wash a large dog.
The laundry area has two large openings in the back wall, formerly the back wall of the home until this room was added.
The brick wall was a challenge to hang cabinets on but our steel rail system did the job.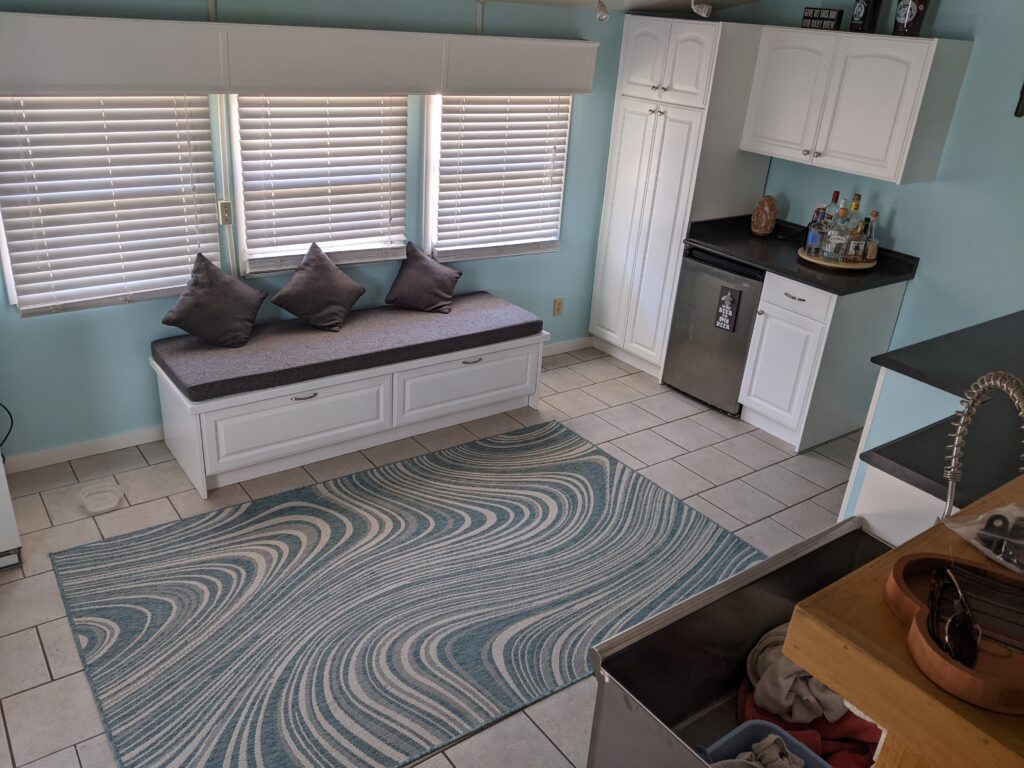 ---