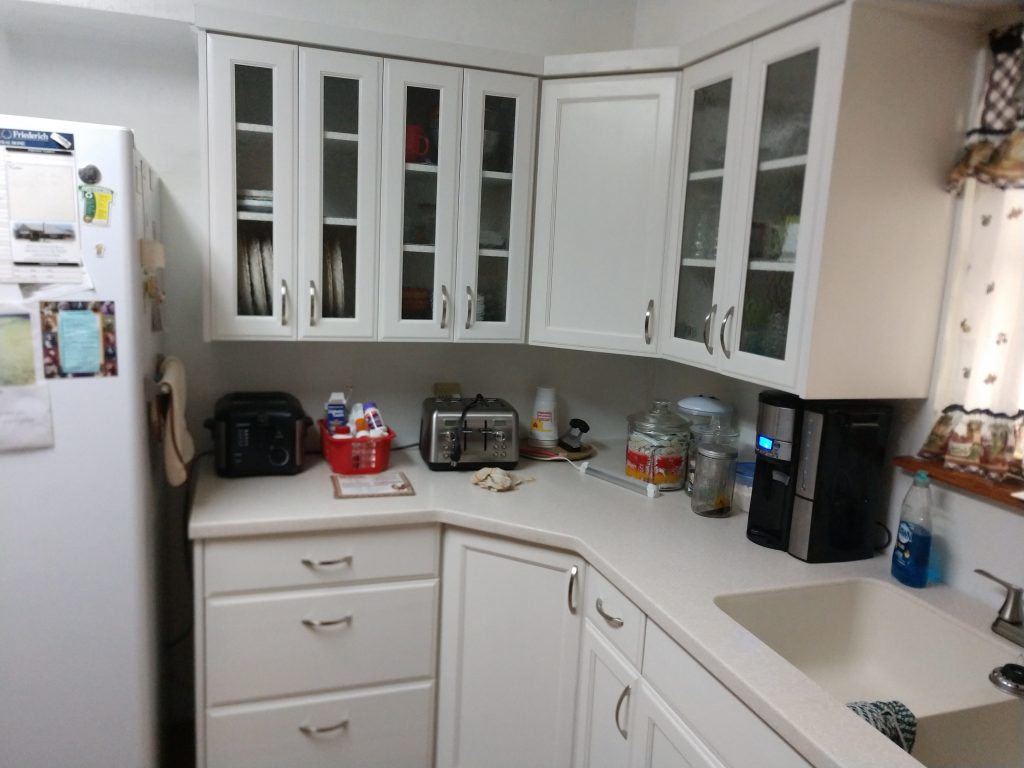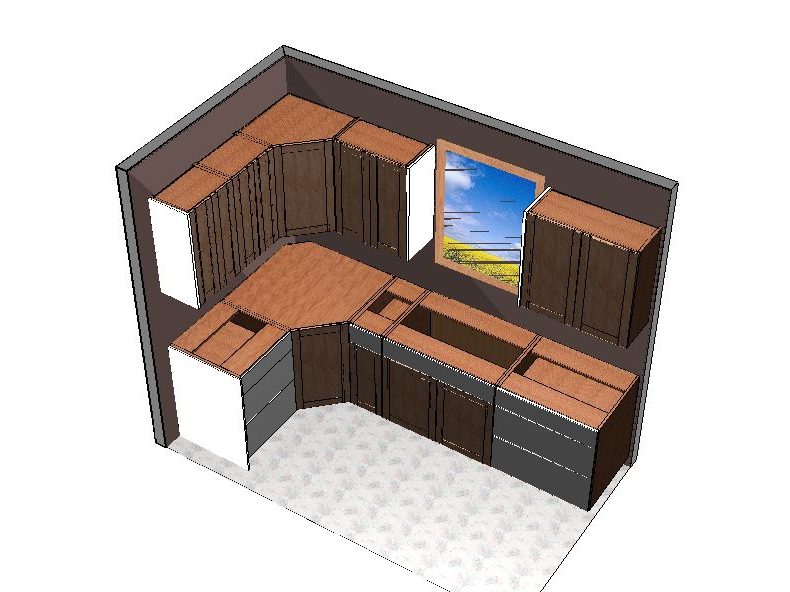 How much? Look for the pricing chart below

Small Kitchens

This tiny little kitchen has MDF carcasses, five part doors, slab drawer fronts, and despite the low cost it is a fully custom kitchen

The uppers on the left side are mostly glass. We prepare the door for the glass, then drop off the doors at a local glass shop, you pick out the glass style and pay for the glass and installation.

The corner has a 36″ dubbed front corner cabinet with a polymer lazy susan. The customer originally didn't want crown molding but we had to install some simple trim at the top because the soffit was way out of level and the gaps were just staring at you when you looked at the set.

For a small set she had lots of drawers, three on one side and three on the other.

The cabinets were finished off with a solid surface countertop, one of the lower price colors and a nice 50/50 solid surface sink.

As these went under an existing soffit we needed to use 30.5″ tall cabinets to save room under the upper cabinets.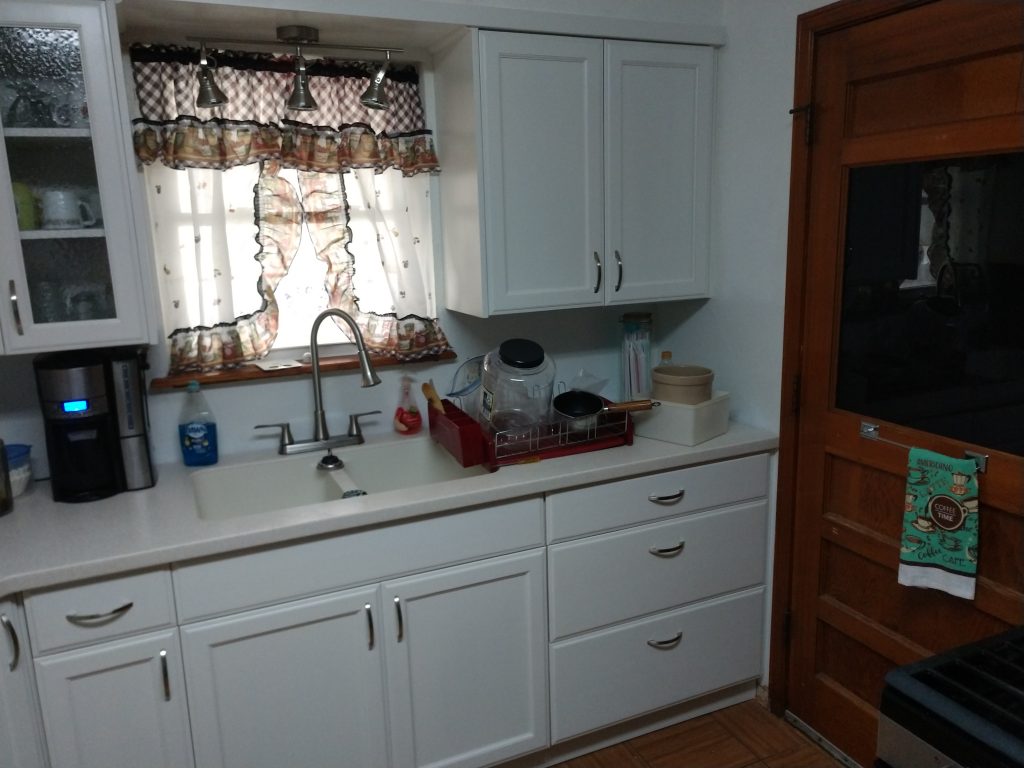 The carcasses were plain MDF with a painted interior, paint grade maple door stiles and rails and toe kicks, drawer fronts were also paint grade maple. The center panels were 1/4″ MDF.
Our standard Zargen metal side drawer system was used and standard Grass full overlay euro hinges.

The cost sheet for this set is below. The unfinished cabinets were only $3239.85, the full paint finish, white lacquer undercoater and a pre cat top coat, was $1095.32. Delivery and Installation in Midwest City was $775.00. The Pebble Beach solidi surface counter top was $1080.00 for the top and $250.00 for the sink. The total cost was $6515.97 including the pulls and countertop.