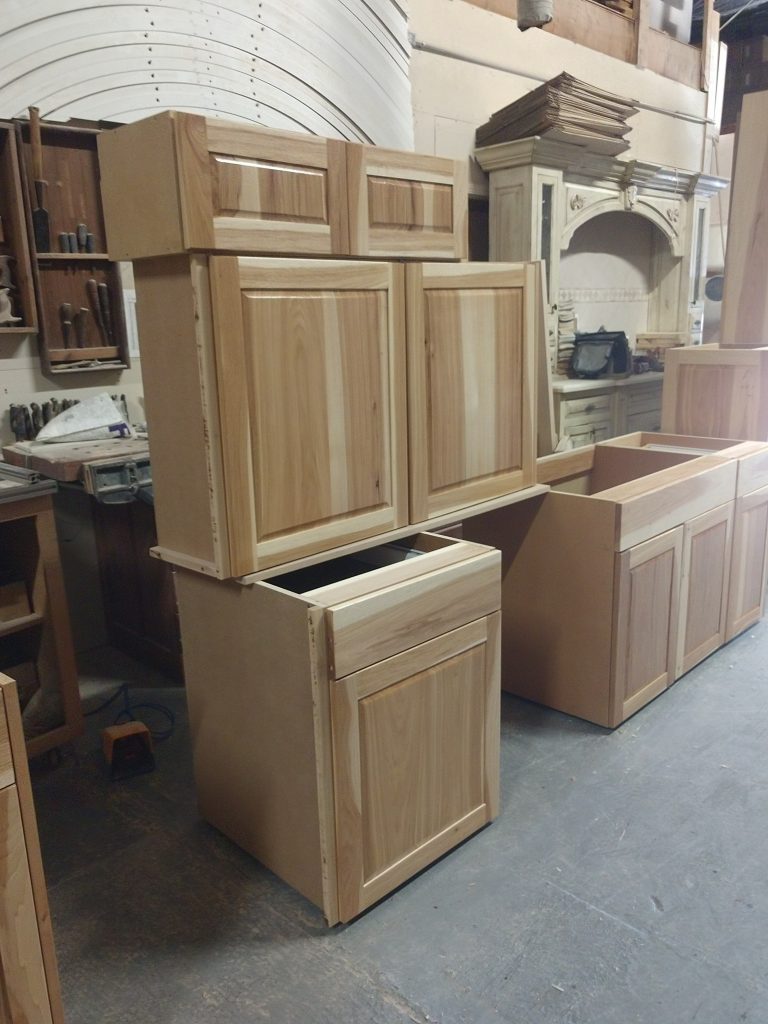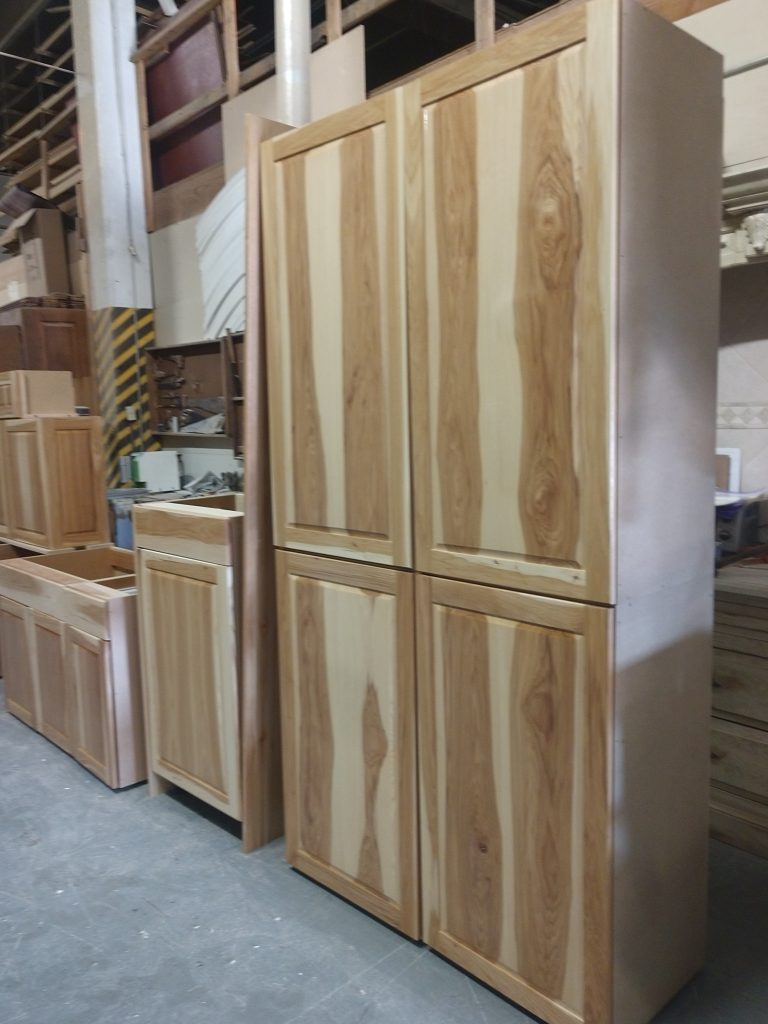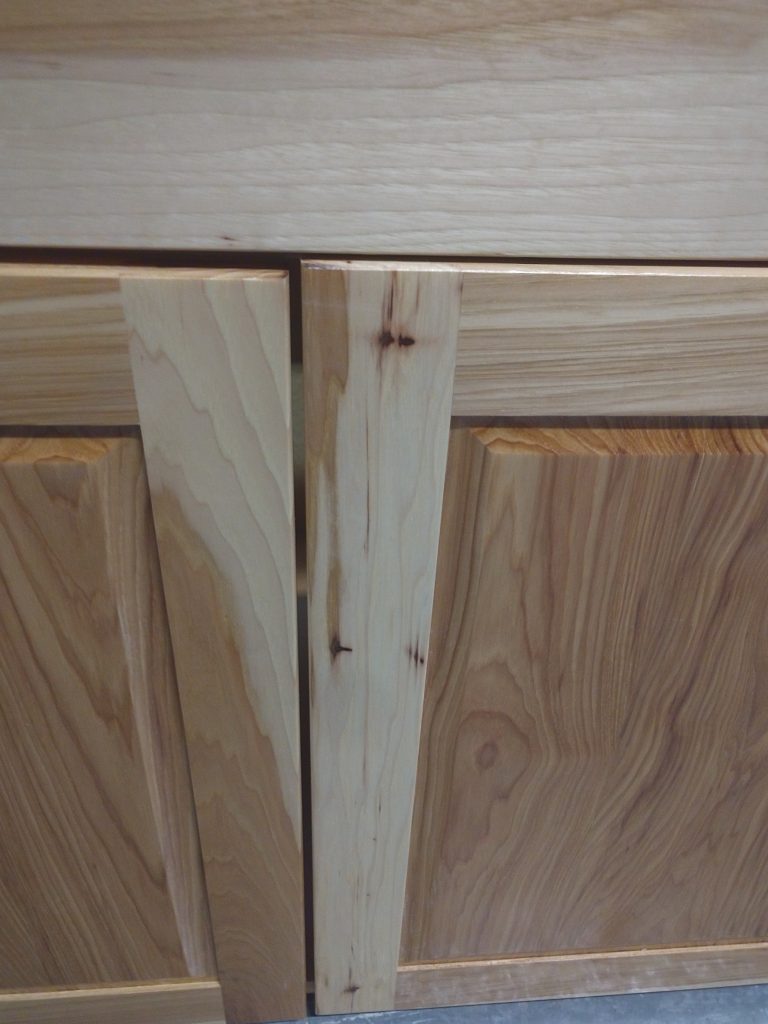 How Rustic? Up to You to a Point

Rustic Kitchens

A rustic grade of wood is a bit cheaper but you also have to buy more square footage than the select and better grades so the cost savings is minimal.

What little costs savings there is on materials quickly gets eaten up in labor. Each part has to be studied before cutting to ensure the defect in the wood is suitable for the particular part being made.

One might get away with a split in a door rail or a raised panel but not so with a stile or a drawer front. Knots have to be carefully left where the hinge hole isn't drilled or the cabinet knob or pull.

The wilder the grain the more likely it is to chip out during fabrication and sanding rough due to the changing direction of the grain of the wood. It just takes longer to use rustic materials and still not have compromised the durability of the finished parts. Expect more torn grain and chipping on the lower grades of wood as well. Color matching can be done to a limited degree but you have to leave most of the decisions in the hands of the cabinetmaker and trust their judgement.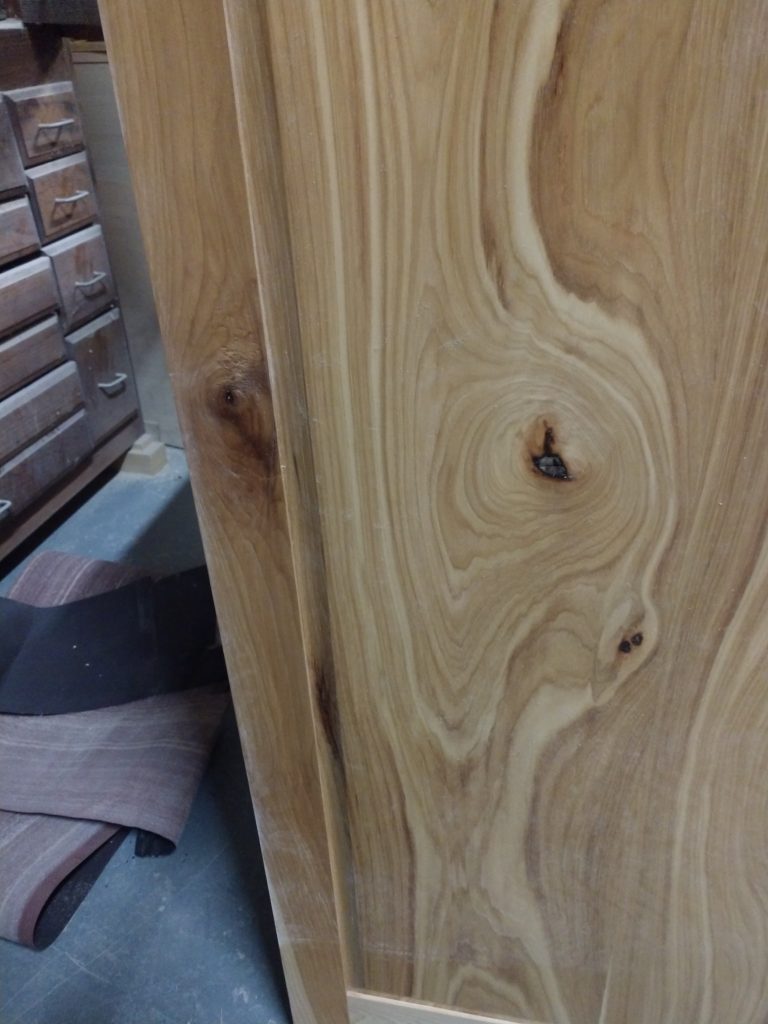 These cabinets are hickory, a very hard and durable wood, mostly used for making axe handles and shovel handles. It is dense and tough, can be stained with a light brown stain to eliminate the white streaks of sapwood..

Expect plywood and lumber to be slightly different in grain and color and more chipping where the wood is cut or shapered.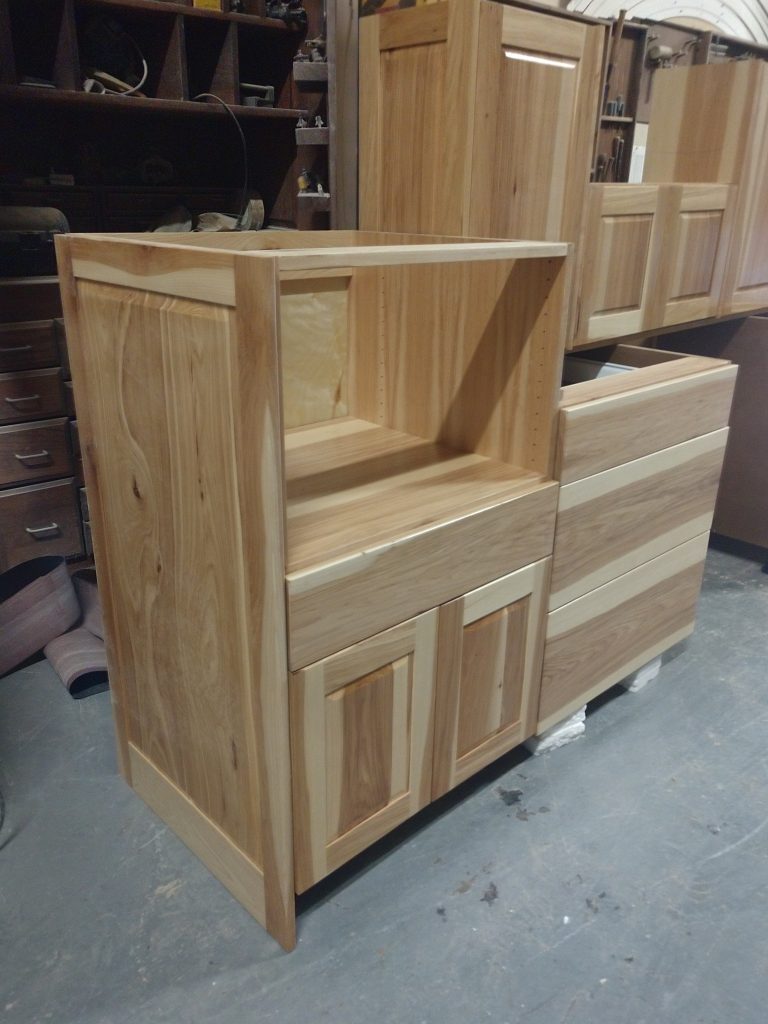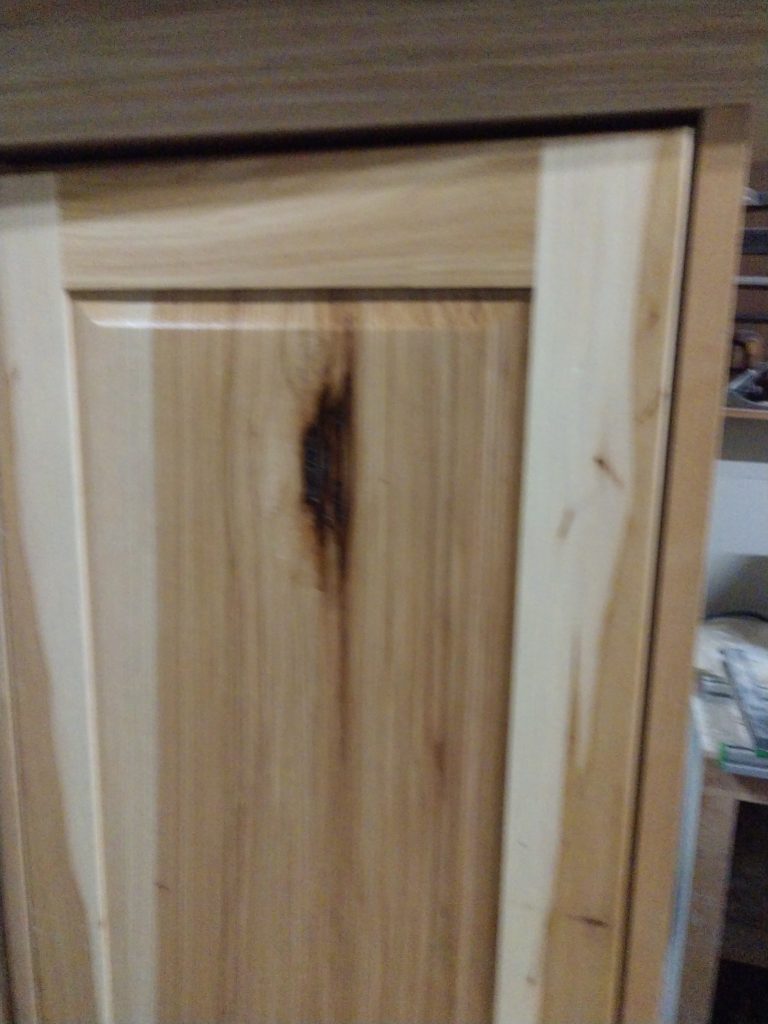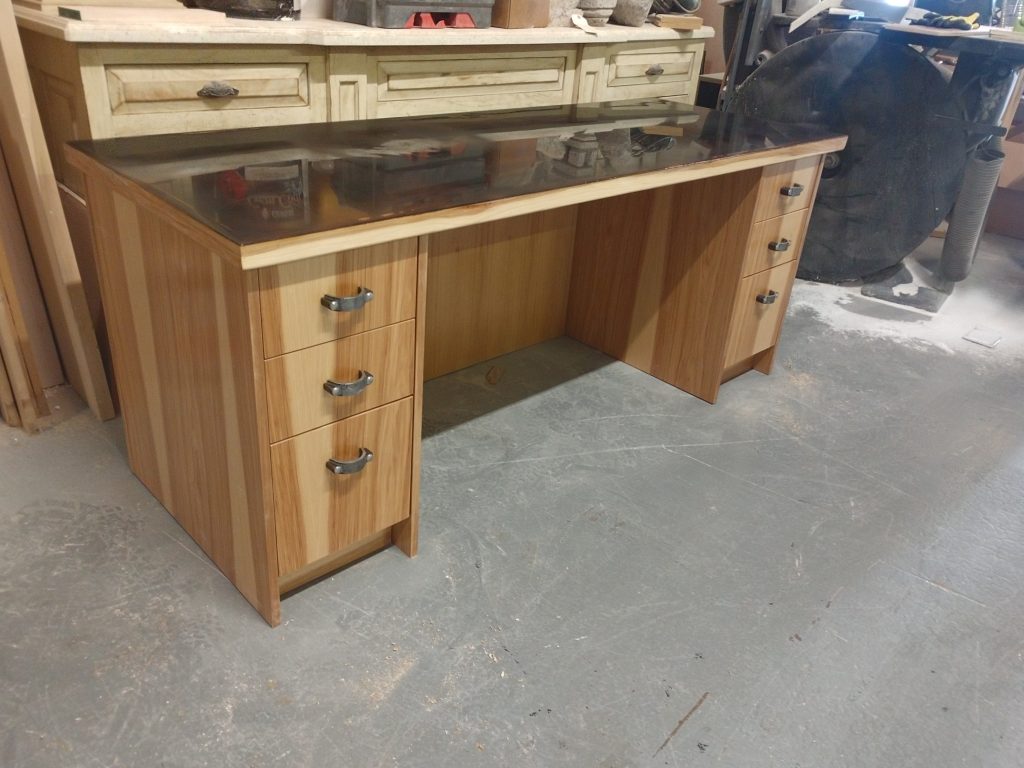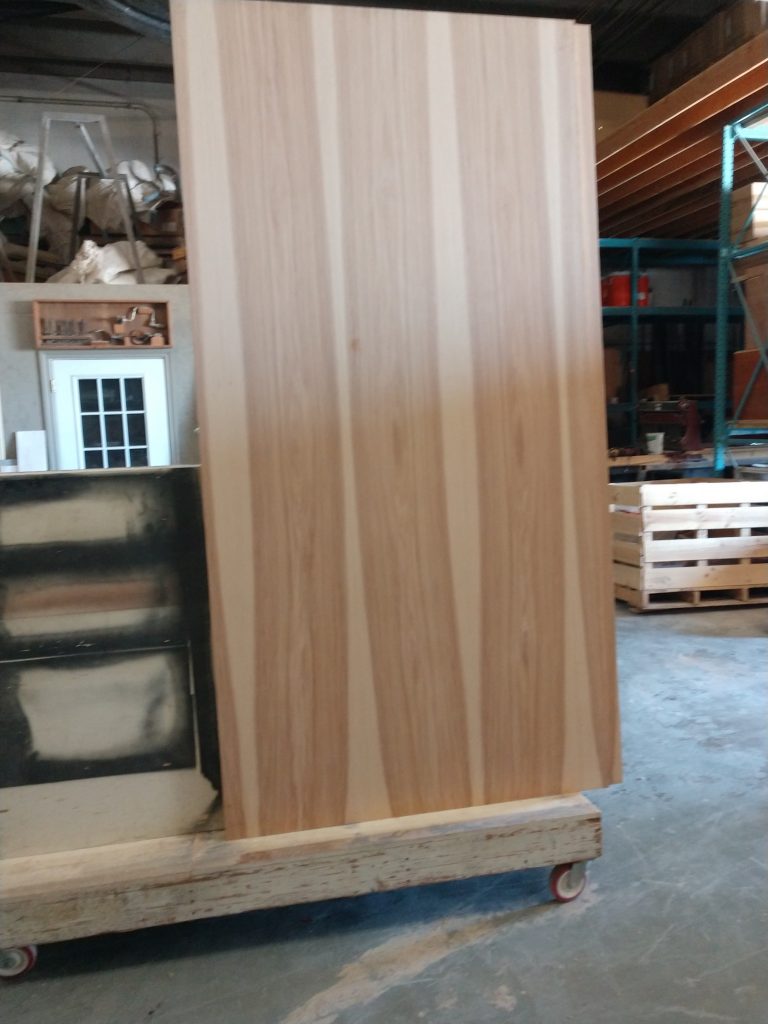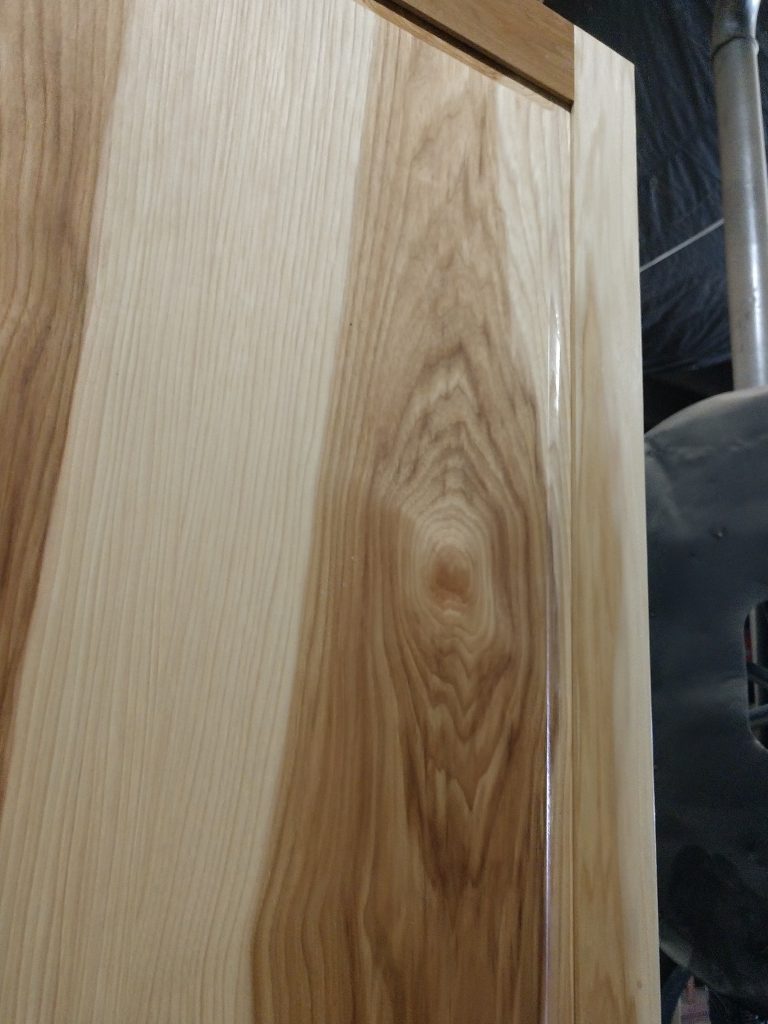 The desk to the right if you are on a laptop or desktop and to the right was a very cool project

The top was scorched a dark brown with a big weed burner torch, then sealed with pre-cat lacquer, then a very thick epoxy clear coat went over it all..

The drawer pulls were from the customers own classic Corvette car, from when they rebuilt the engine and replaced the crankcase rod caps.

The plywood sheet on the left side if you are using a laptop or tablet is more hickory plywood. Specifically it is a classic core plywood, a center of MDF, covered with a few layers of U.S. made plywood. This MDF core prevents the very common voids found in plywood and the resulting sheet is far more stable than the typical plywood sheet covered in wood veneer.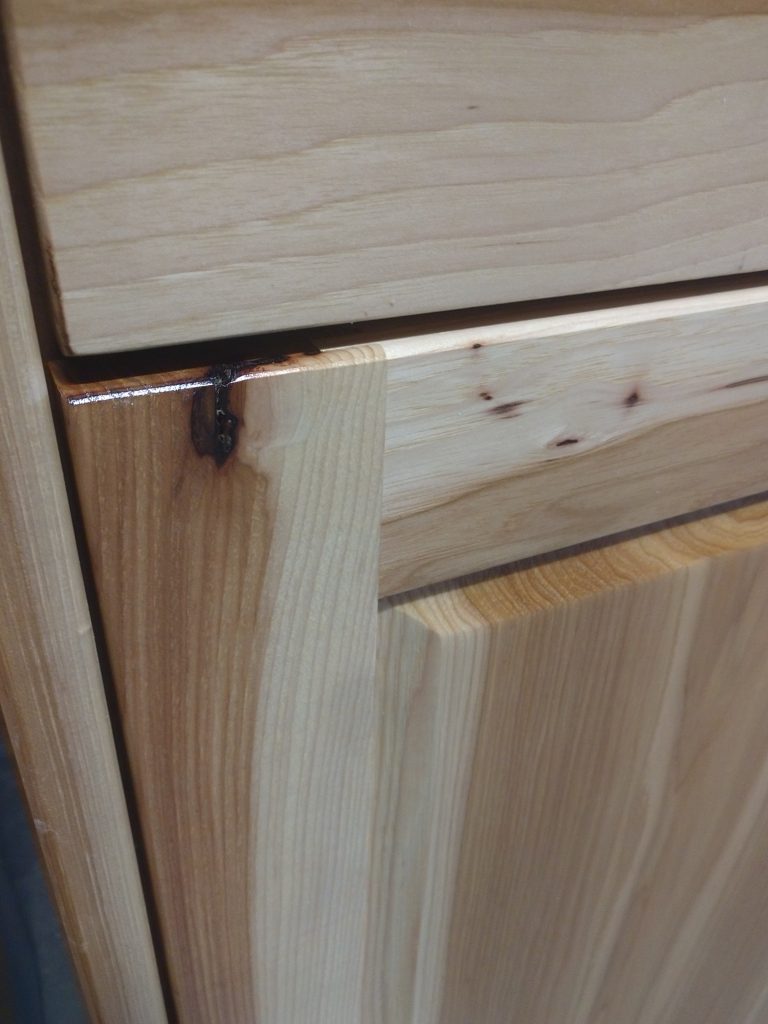 Below is a picture of the backside of the rustic hickory. Usually only one side is usable unless you pay a steep premium and wait weeks to get the order.

You cannot be as picky when using rustic wood for building cabinets. Some times the cabinetmaker has to just make a decision and cut the part as they see best.